Thank you Principal Fitzgibbon for all of your hard work and dedication to the students, staff and STEAM families!!! The PTSO would especially like to thank you for all of your support and helping us to be a success. Good luck to you in your future retirement!!!
Zap Zone Fun Night!!
Thursday February 9, 6-9pm at Zap Zone on Carpenter Road OPEN TO ALL GRADES. Students grade 4 and under MUST HAVE PARENT SUPERVISION!!! ZAP ZONE/PTSO are not responsible for child supervision. $20 for unlimited laser tag/bumper cars/cannon blaster is available for purchase onsite.
Safe Routes to School, Public Input Meeting #2
Please join us on

Thursday, February 16

from
7 to 8:30pm
in the MPR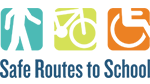 The school's SRTS committee and the Safe Routes team from MSU are in the second phase of creating a Complete Action Plan to obtain funding for street and sidewalk infrastructure enhancements from the Michigan Department of Transportation.
On

2/16 we

will share the preliminary designs for Infrastructure Enhancement along designated school routes. We will also see the initial plan for Safe Routes Education of our students and families.
Snow Ball Dance - Friday February 24th
​
COME ONE, COME ALL:
The

Snow

Ball

date has been set for Friday, February

24th

from

6-8 PM

. All families are invited, this is a dance for parents and students. We'll have DJ Nicole FreshMyint with music in the gym along with a photo booth, food and activities in the multi-purpose room if you want to take a break from dancing.
Dress up or dress down, come in and have fun! Pizza, beverages and baked items will also be available for sale during the event.
*Please note: This event is not a drop-off activity, all students must be accompanied by a parent or guardian.
COSTS:
Admission tickets will be available at the door only $3.00 parent, $2.00 child, includes admissions to all gym and multi-purpose room activities, and a bottle of water to help you stay hydrated during the dance. Food and other beverages will be available for an additional cost in the multi-purpose room.
PRSVP FOR

SNOW

BALL
We encourage you to
pre-register your family
, as it helps plan us accordingly for an accurate number of guests, thank you for your reply.
Last name of one person in your family

*

Total number of people who will attend (include self)

*
🏃🏃🏃

Girls On The Run

🏃🏃🏃
Registration is open for Girls on the Run! Our program at A2Steam is open to all
3rd – 5th grade girls
and will meet afterschool on
Wednesdays and Fridays from

3:15pm – 4:45pm
March 15th through May 26th
. All registered participants will receive a healthy snack at each lesson, along with a program t-shirt and water bottle, a parent guide book, Girls on the Run cinch sack, and entry into the incredible
Girls on the Run 5k on

Sunday, May 21st
(all students, staff and families are welcome to come run/walk with our girls!).
Girls on the Run's
curriculum based program
is MUCH more than a running program. Click
here
to learn more and to register.
Space is limited and registration ends

February 17th

.
*Financial assistance is available and volunteers may receive discounted or waived registrations for their daughters. The more volunteer coaches we have them more girls we can reach. Email
info@girlsontherunsemi.org
for more information.
BoxTop Drive!!!
The class that raises the most BoxTops will win a Spark Party!!! They can be turned in to your child's teacher or in the special drop box in the schools office.
All entries are due February 24
Special Thank you to Carrie Bank and all of our volunteers for another successful Fun Night!!!
Congratulations Amy Storey for correctly answering the Trivia Question!!!! The answer is, Principal Fitzgibbon was a Point Guard. Your STEAM sweatshirt will be in the school office after Monday February 6.