Next PTSO Meeting will be STEAMing hot coffee Thursday February 2, 8am (morning dropoff) - 9am
This will be a Town Hall Meeting. If you have not been able to make a meeting this is a excellent one to attend. Please bring your thoughts and ideas and we'll have coffee and donuts!
📣📣📣📣📣📣📣📣📣📣📣📣📣📣📣📣📣📣📣📣📣📣📣📣📣
K-2 Fun Night
Friday January 27, 6-8pm check out the FLYER
Safe Routes to School, Public Input Meeting #2
Please join us on

Thursday, February 16

from
7 to 8:30pm
in the MPR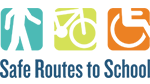 The school's SRTS committee and the Safe Routes team from MSU are in the second phase of creating a Complete Action Plan to obtain funding for street and sidewalk infrastructure enhancements from the Michigan Department of Transportation.
On

2/16 we

will share the preliminary designs for Infrastructure Enhancement along designated school routes. We will also see the initial plan for Safe Routes Education of our students and families.
❆❆❆ SNOW BALL ❆❆❆


VOLUNTEERS AND BAKE SALE


PTSO is still looking for volunteers and baked items donations for the Snow Ball, which will take place on 2/24

6-8 PM

. Please take a look at what we need by following the links below:
Activities and food: Multipurpose room

Food and beverages: 1 bottle of water included with admission. Food extra

Admissions:

$3.00 parent, $2.00 child, $7.00 family (3+).




All students attending a dance must be accompanied by a parent



🏃🏃🏃 Girls On The Run 🏃🏃🏃
Registration is open for Girls on the Run! Our program at A2Steam is open to all
3rd – 5th grade girls
and will meet afterschool on
Wednesdays and Fridays from

3:15pm – 4:45pm
March 15th through May 26th
. All registered participants will receive a healthy snack at each lesson, along with a program t-shirt and water bottle, a parent guide book, Girls on the Run cinch sack, and entry into the incredible
Girls on the Run 5k on

Sunday, May 21st
(all students, staff and families are welcome to come run/walk with our girls!).
Girls on the Run's
curriculum based program
is MUCH more than a running program. Click
here
to learn more and to register.
Space is limited and registration ends

February 17th

.
*Financial assistance is available and volunteers may receive discounted or waived registrations for their daughters. The more volunteer coaches we have them more girls we can reach. Email
info@girlsontherunsemi.org
for more information.
BoxTops
Keep saving those BoxTops families!!! They can be turned in to your students teacher or the special drop box in the office.
Robotics Update
FUTURE ENGINEERS AT WORK and PLAY Using VEX IQ equipment under the leadership of Mr. Van Loo, A2 STEAM's Robotics Teams have been designing, building, programming, learning and meeting challenges since the Fall; working toward a competition tournament to be held in Rochester Hills, MI, in February. Check out this promo video showcasing their efforts: https://www.youtube.com/watch?v=VqZKy9ehjOY The group has grown from 10 students in 2 teams to nearly 50 students in 8 teams. This Friday, January 20th, the teams will be hosting a scrimmage in the MPR against themselves and teams from Lakewood Elementary. It is a free event, beginning at 7:00 pm
Teacher Feature
Please meet Ms. Monteleone 8th grade teacher
"Middle school is a time when students are discovering their own personal values and evaluating the world around them. The process of project-based learning (PBL) correlates with this natural process directly to enhance their school experience and connection with the curriculum. This past fall in our 8th grade classes, we developed Driving Questions that explored the parameters of creating a Utopian Society to decide from a philosophical standpoint whether or not such a venture is even possible. Looking with a critical eye at how societies are structured and the careful process of creating policy and mitigating it's often unintended consequences really engaged students in solving a problem that adults genuinely try to solve in their day-to-day life. We met with Ann Arbor City Planners to gain knowledge of how policy-makers use the values of the community and precedents from other similar communities to drive the creation of new rules and laws. Students then created a formal proposal that provided an outline of the cultural values, laws, and societal norms for a society of their creation. Then, they presented to the public at the fall Expo Night! Why create something just for a grade? Students demonstrated their communication skills in order to deliver a clear message to invested stakeholders - just as many people in leadership roles do every day. Project-based learning aids in making our work relevant while developing the 21st Century Skills needed to thrive in a rapidly-changing culture and job market. I am so proud to be a part of A2 STEAM and participate in the initiatives of project-based learning and to watch the growth that PBL brings to our students and the Ann Arbor community at large!"
🚦🚦🚦 Traffic and Safety Incident Form 🚦🚦🚦
This is a informal document that will be used as a record of incidents for our STEAM families. You may call the school of course but this is in an effort to have a log of incidents that will be submitted to the city throughout the school year by the PTO President. You can click on the LINK or visit the page on the right side of the blog where it will reside permanently.
Trivia Quiz...
The first person to correctly answer the following question will win a free STEAM Sweatshirt!!! The winner will be announced in the next PTSO announcement, all submissions should go to president@a2steampto.org
What position did Principal Fitzgibbon play on her college basketball team?? ?